Is it possible to perform high-precision measurements for industrial assembly processes with a low-cost stereo camera system?
Sensor Systems
3D.SurfEyes Maxi

3D measurement of aircraft side shells for stress-free assembly
This is exactly the question we asked ourselves together with our partners Airbus, Fraunhofer IFAM, cenit, and Broetje. The "BiSconA" research project provides the answer. The BiSconA project is concerned with the assembly of aircraft side shells into a fuselage section. For the stress-compliant assembly process, the positions and deformations of the shells for riveting must be precisely recorded. The laser tracker survey used so far includes the problem of manual attachment of tracking elements. The process is time-consuming, not particularly user-friendly and prone to measurement errors. The goal of the collaboration is thus to develop an automated "Built-in Stress conformal Assembly" of side shells to achieve a more precise and efficient assembly process. The aircraft side shell should remain in as stress-free a condition as possible. To implement this solution, 3D stereo camera systems are used for shape recognition during the assembly process. This includes the measurement of features on the surfaces of the side shells and the measurement of the shape and position of the interfaces. The collected data is then further processed, resulting in the best possible assembly position being calculated and approached by the deformation actuators. The requirements for this are high accuracies of
< 0.5 mm in an absolute coordinate system of the building site and a measuring distance of at least 1.4 m.
Sensor Systems
3D.SurfEyes Maxi

3D measurement of aircraft side shells for stress-free assembly

Fast, reliable measurement method
Precise 3D measurement technology
Robust System
Easy Calibration
Deformation determination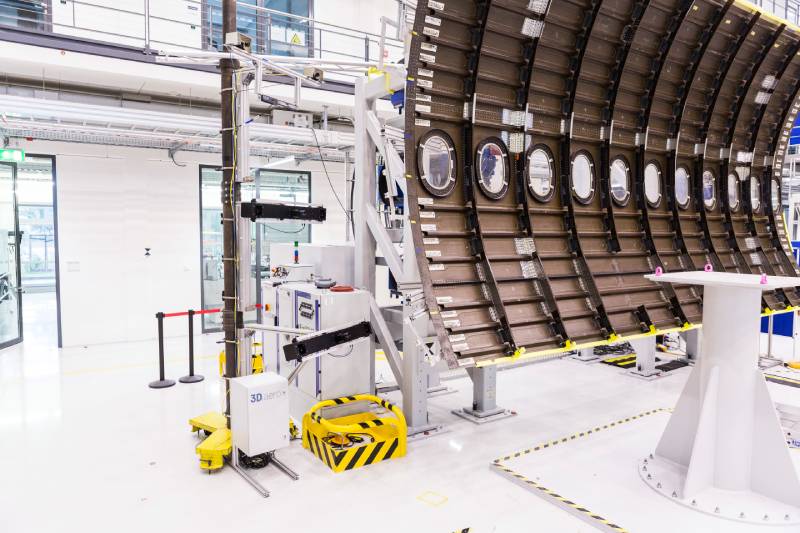 3D.aero is developing a low-cost stereo camera system for industrial applications that meets the requirements of the BiSconA use case. In our solution, we use simple smartphone cameras, a simple calibration procedure and a self-developed referencing system to be able to measure the aircraft side shell precisely. The result is a self-developed 3D stereo camera system for large structure measurement. Our development uses MiPi cameras with a resolution of 12MPx, a base made of carbon and CS-mount (with adapters to C-mount). The transformation into the required coordinate system is performed by a movable reference frame, which is placed between the camera system and the object to be measured. This frame also serves as a holder for the (IR) flash and can be used for on-site recalibration, as the stereo camera systems are very difficult to reach after mounting. This allows us to keep an eye on measurement accuracy and recalibrate as needed without much effort. An initial calibration is performed in the laboratory using our proprietary calibration software prior to assembly.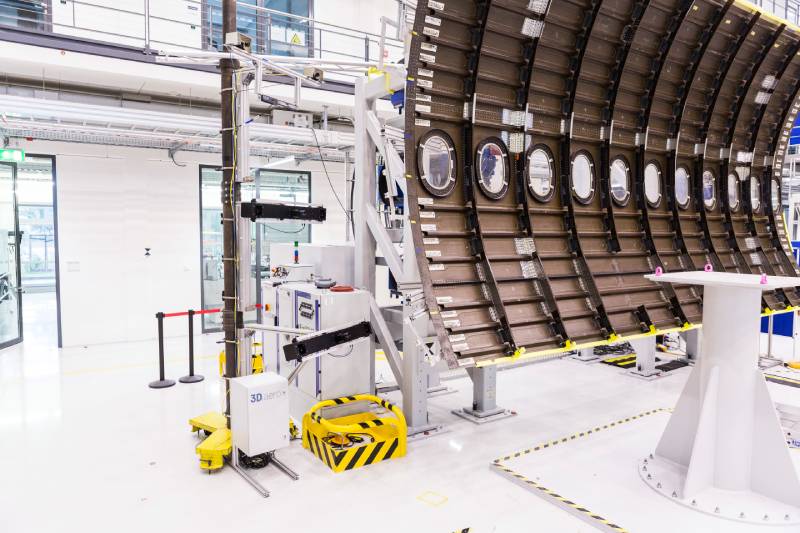 Cost-efficient Solution
80% cost savings compared to laser tracking
Reliable measurements
Robust measuring system in 0.1 mm accuracy
Flexibility
Can be used for a wide range of measurement tasks
3D StereoVision as measurement principle
3D StereoVision as measurement principle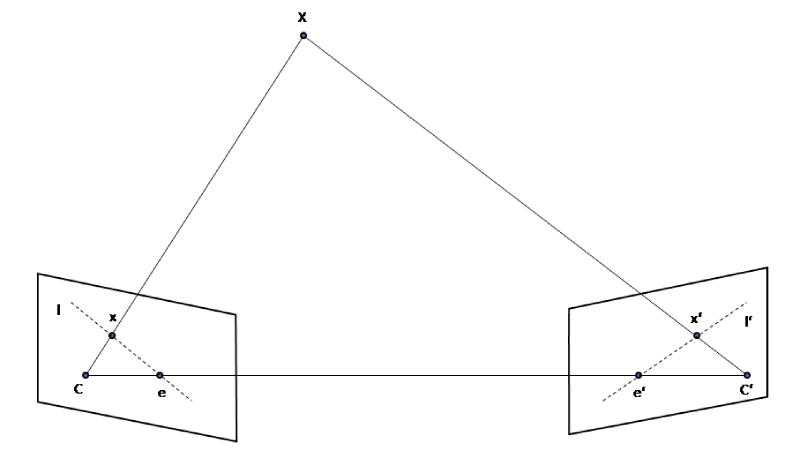 The principle of 3D StereoVision is generally based on the method of point triangulation from two different camera images. In this process, two cameras are aligned with each other in such a way that an overlap of the recording areas is created. This area of overlap is used to perform 3D measurements of components. If a component edge lies in this area, the features can be identified in both camera images. Using the known distance of the cameras and the identified position of the point in the image, a 3D data point can be generated. This process is called triangulation. By using cameras for 3D measurement, the measurement can be performed quickly and without contact.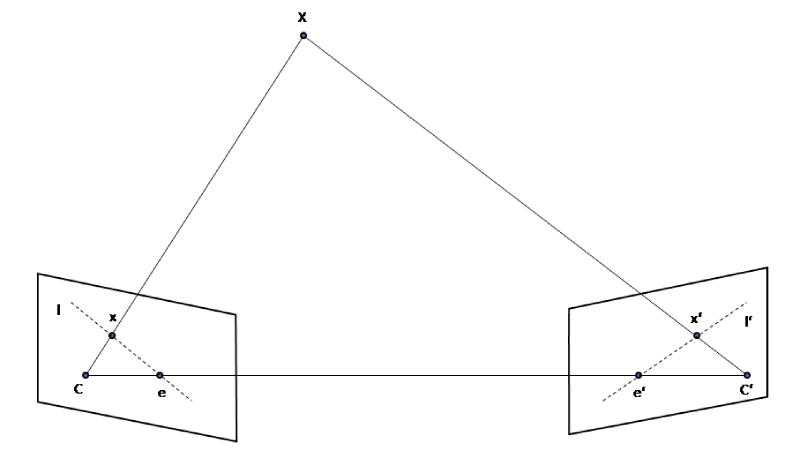 Summary and outlook
Summary and outlook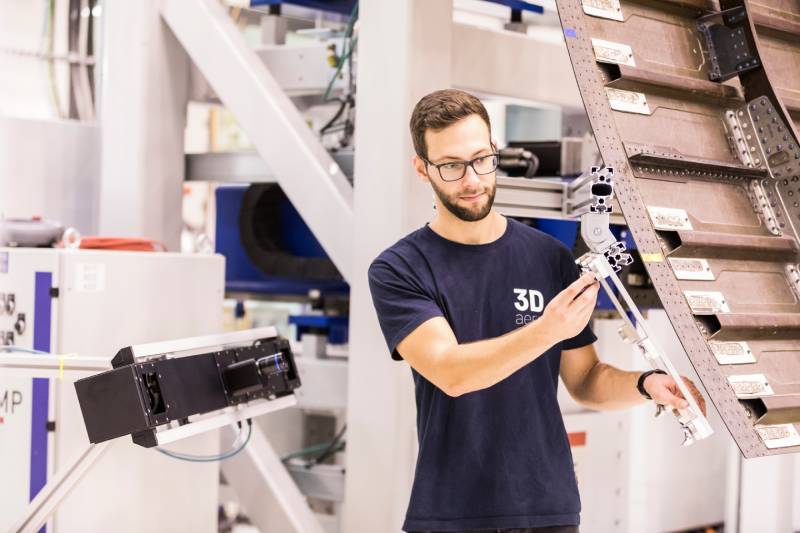 With our solution for BiSconA, we are able to measure existing features on the shell surface with an absolute accuracy of less than 0.1 mm with respect to the build site coordinate system and also extract the interface edges into a 3D point cloud. We use image processing software developed in-house, which can be adapted to many applications. The measurement data is provided via a server and updated every 3 seconds. Thus, the data can be easily processed further and remain constantly up to date.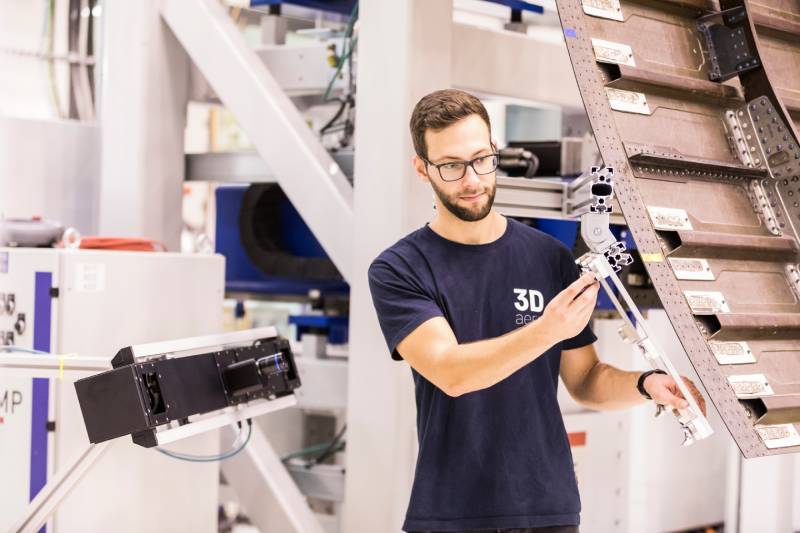 Interested? I am happy to be here for you!
"Get to know our practical and solution-oriented way of working, which starts with the uncomplicated testing of new ideas on a small scale and leads to the implementation of a certified automation solution."
– Michael Ernst, Sales Management