SHOP FLOOR ROBOTICS.
MODULAR COLLABORATIVE ROBOT PLATFORM
                      SHOP FLOOR ROBOTICS
MODULAR COLLABORATIVE
ROBOT PLATFORM
SMART COLLABORATION – WORKING FOR AND WITH YOU.
Shop Floor Robotics is more than just a collaborative robotics product. It is a highly flexible, user-friendly, and intelligent modular platform solution designed for the automation of high-intensity work and complex tasks in production and maintenance processes. Equipped with a process control system and advanced technologies such as optical sensors, it can track and handle component movement, safely collaborate with users, and help to increase ergonomics. Provided with our software developed in-house, the platform is compatible with standard interfaces, quick to install, and easy to adapt to every business. The clean, modular design ensures that configurations with higher performance levels can be integrated easily and cost-effectively.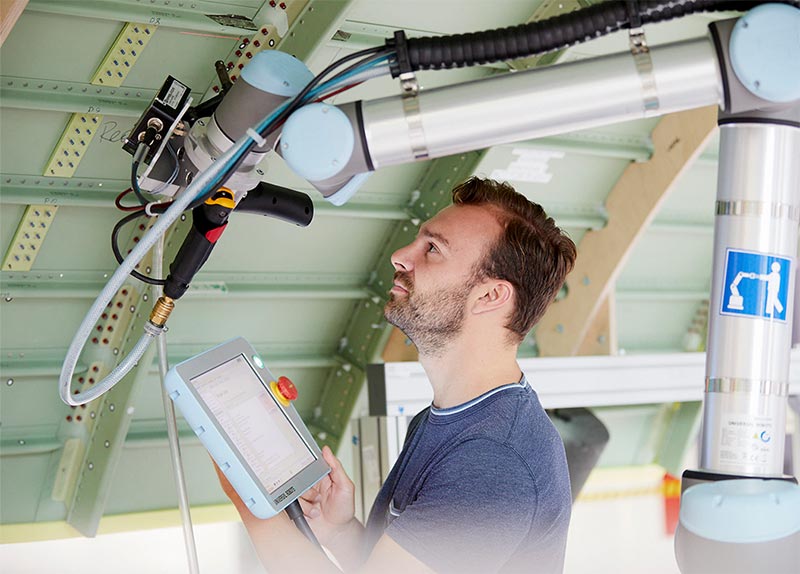 Human-Robot Collaboration (HRC)

Online Referencing

Artificial Intelligence based programing

Machine vision

Object Recognition

Robotics