With our 3D.approach, we support our customers with unique solutions for every need.
From problem analysis to the final industrial turnkey solution.
Every process and part is unique in its own way and cannot always be automated with a standardized solution. This is especially true when it comes to quality demands in manufacturing and various influences during operation in MRO.
3D.aero aims to bring your processes and tools to the next level of advanced automation with unique technical solutions. We support our customers as they transition to advanced automation in just three steps: discovering a suitable technical solution, developing a prototype, and delivering the turnkey technology with our 3D.approach. By doing so, we enable adoption of technologies while systematically combining R&D and aviation know-how.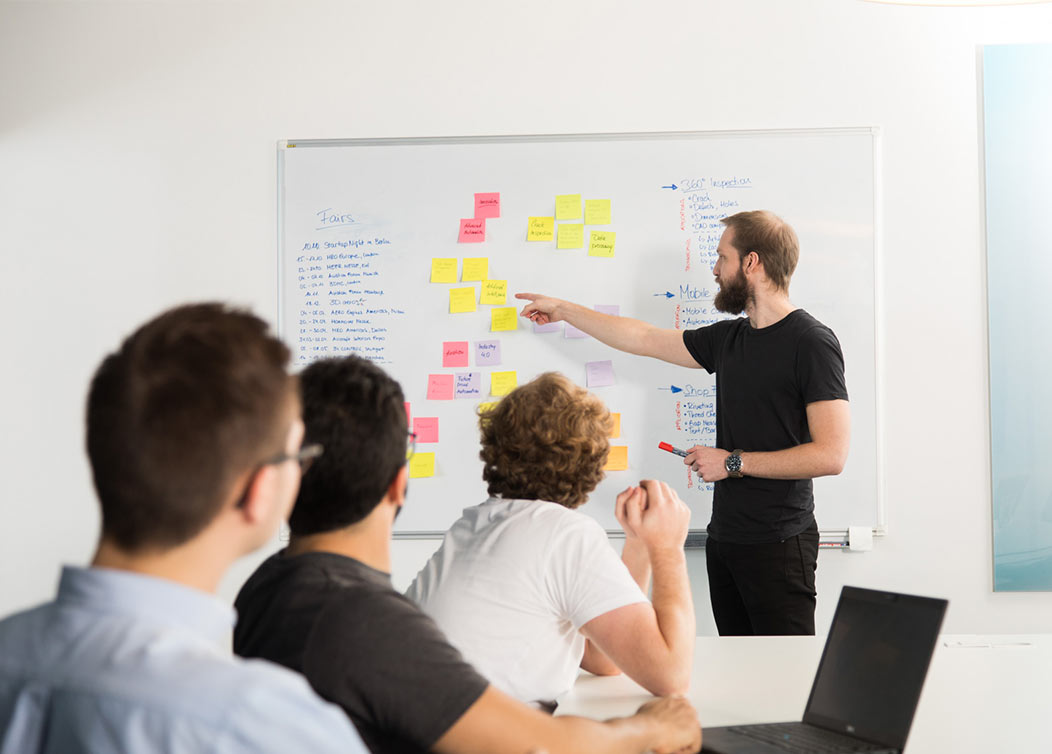 OUR 3D.APPROACH
STEP 1
We define a problem based on a requirement and process analysis. We design an automation solution by choosing the right combination of technologies and considering aviation industry regulations.
DELIVERABLES
Personalized roadmap to automation
Transfer of automation, aviation know-how and experience
STEP 2
We develop, test, and stabilize the first prototype and give you valuable insight into the functionality and added value of the advanced automation solution. The findings of the feasibility study give the information you need to determine the most cost-effective investment and most suitable solution.
DELIVERABLES
First prototype
Feasibility study as a basis for decision-making
STEP 3
We transform the prototype and findings from the feasibility study into a turnkey solution, while ensuring a flawless, end-to-end automated process through technical and administrative support.
DELIVERABLES
Turnkey automated solution
Technical and administrative support
Support in aviation approval
Documentation
CE and training
AUTOMATE NOW WITH OUR TURNKEY SOLUTIONS…
Our turnkey solutions Shop Floor Robotics, Mobile MRO Tools and 360° Inspection are pre-engineered for an easy and fast automation to solve the technological challenges in the aviation industry.
…AND CUSTOMIZABLE, OUT-OF-THE-BOX FEATURES