MOBILE MRO TOOLS.
MOBILE SOLUTIONS FOR ANOMALY DETECTION
                     MOBILE MRO TOOLS
MOBILE SOLUTIONS FOR
ANOMALY DETECTION
PROVIDING YOU WITH TOOLS FOR QUICK AND MOBILE MAINTENANCE
Mobile MRO Tools make up the innovative concept that digitalizes the execution of inspection and maintenance processes on an aircraft and makes them mobile. The tools can be used for all types of damage detection up to cabin inspection including various documentation processes. The automation solutions are handy, compact, and smart. They can be extended with various enabling technologies, such as anomaly detection using artificial Intelligence, Micro Stereo Vision, and Advanced Lighting Concepts to improve the process efficiency and productivity. Employees who use Mobile MRO Tools can effortlessly integrate them into existing processes and easily interact with the intuitive and user-friendly interface.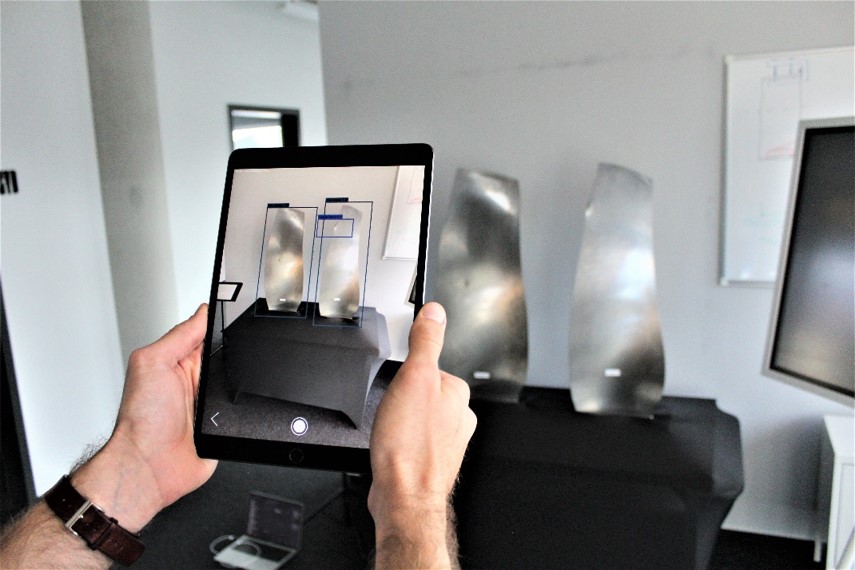 TECHNOLOGIES
Anomaly detection using artificial intelligence
Feature recognition using artificial intelligence
Advanced lighting concepts
Microcontroller data processing
Micro stereo vision
Object recognition
Robotics