INSPECT.
DIGITAL.
EFFICIENT.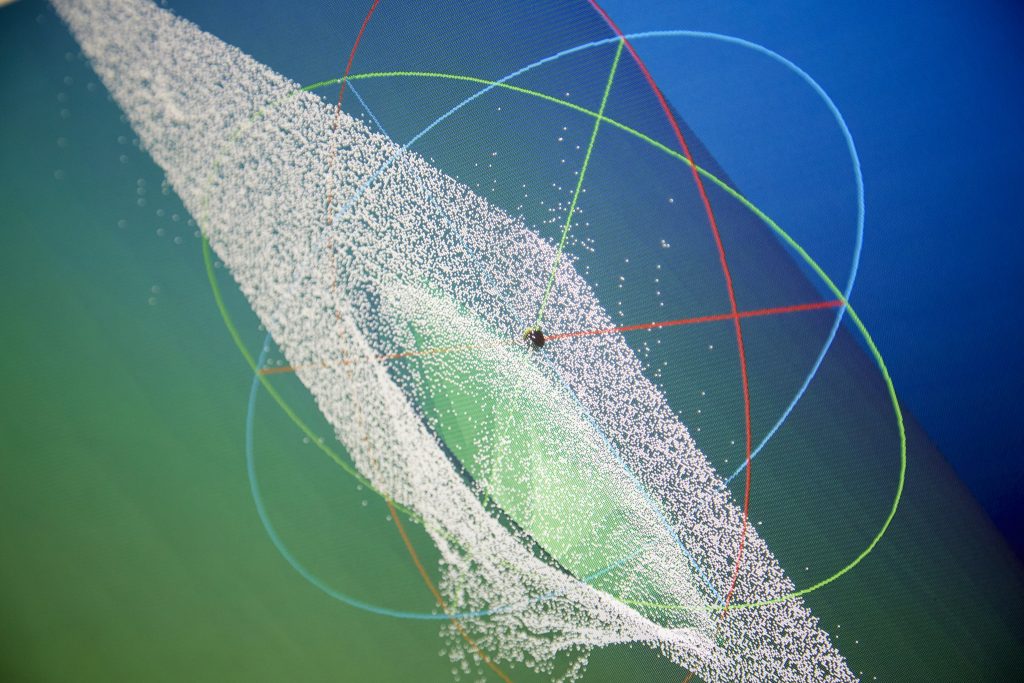 Cooling Hole Inspection

Automated inspection of cooling holes for aero engine parts
Measure cooling hole position, orientation and geometric features with high accuracy and speed.
White-light interferometry technology allows inside hole measurement to determine cylinder, shape geometry, depth of cylinder/shape and inspection for blocked holes.
Fully automated inspection process guarantees a fast and reliable inspection result with the possibility to operate 24/7. Our technology is suitable for production as well as MRO.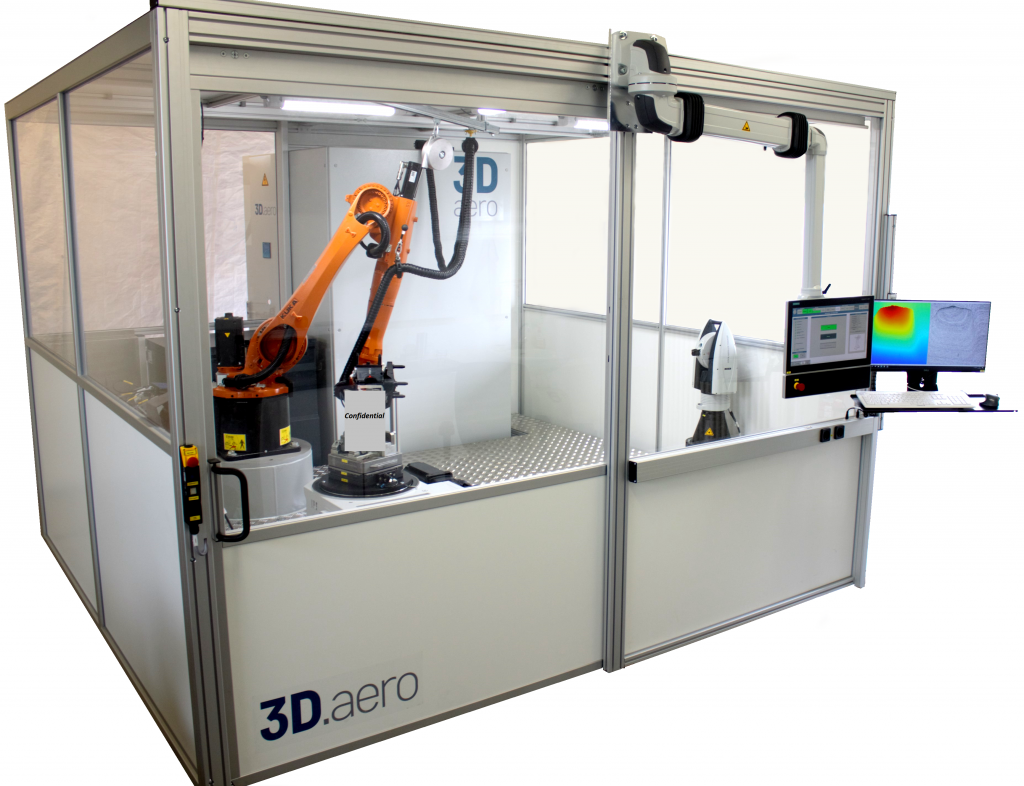 Our new to the world inspection system for fine cooling holes provides a combination of unique features tailored to customer requirements
High usability due to intuitive HMI design and fully automated process including system self-test and calibration.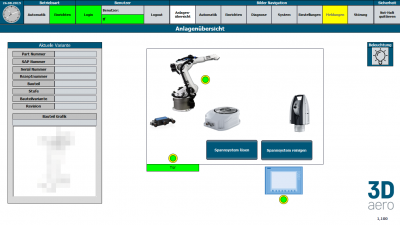 External laser tracker system ensures high accuracy within the robots workspace.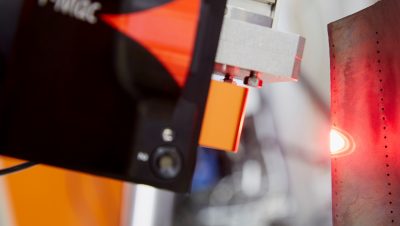 Modular machine concept in combination with high workspace flexibility of robot allows a large portfolio of different parts. Sensor mounted on toolchanger to allow easy change if required. Pneumatic vibrancy decupling allows direct shop floor integration. Automatic part handling also available.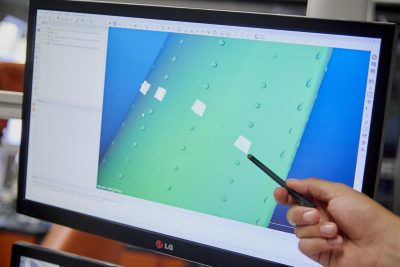 White-light interferometry (WLI) as core technology for high-precision 3D surface data. Robust against different surface conditions and reflectivity. Matten with chalk powder is not required. Surface inspection in micrometer resolution.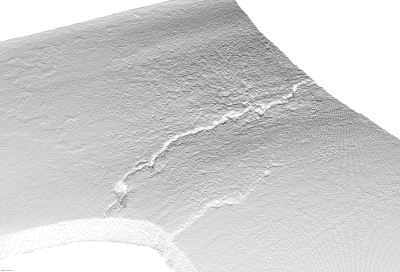 Cooling Hole Inspection – 4 Essential Steps

The process of Cooling Hole Inspection requires 4 essential steps to perform a complete inspection. From Data Acquisition to a finished inspection, the complex system runs through various stages to process and detect surface data. This automated process is described in the following steps.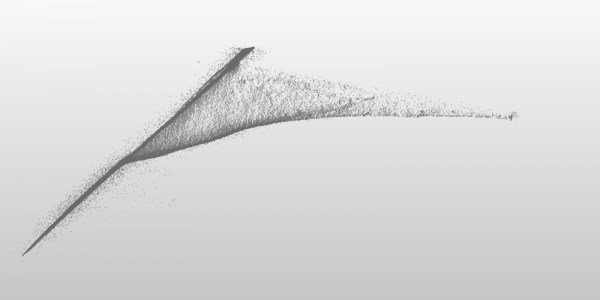 1. Data Acquisition

For every cooling hole, a high-resolution point cloud dataset is capture with the WLI-Technology. This point cloud is then located in a joint part coordinate system, using the laser tracker. This provides 3D data from deep inside the cooling channel, not just the surface.

2. Automated Data Processing

Smart algorithms are used to decide which part of the dataset is going to be used for the fit. This makes it possible to fit only to the deeper, cylindrical part of the cooling hole without being influenced by the superficial entry shape and vice versa.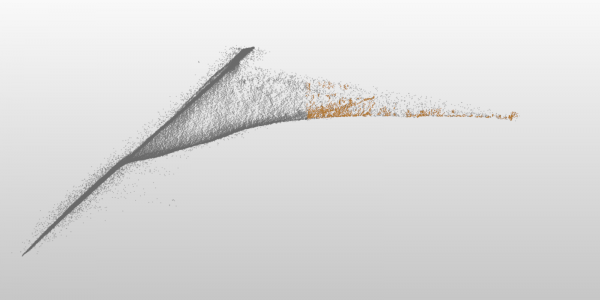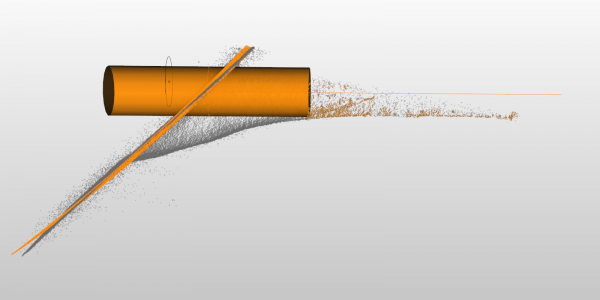 3. Hole Detection

A cylinder is fit into the deeper part of the hole and intersected with the reconstructed surface at the entry. For every hole, this gives us hole orientation, position, diameter and blockage status. These informations are ready to be used in following processes, like reopening of blocked holes or documentation purposes.

4. Final Inspection Result

The finished inspection result, as seen in the picture, can be used for any following processes regarding the cooling hole inspection.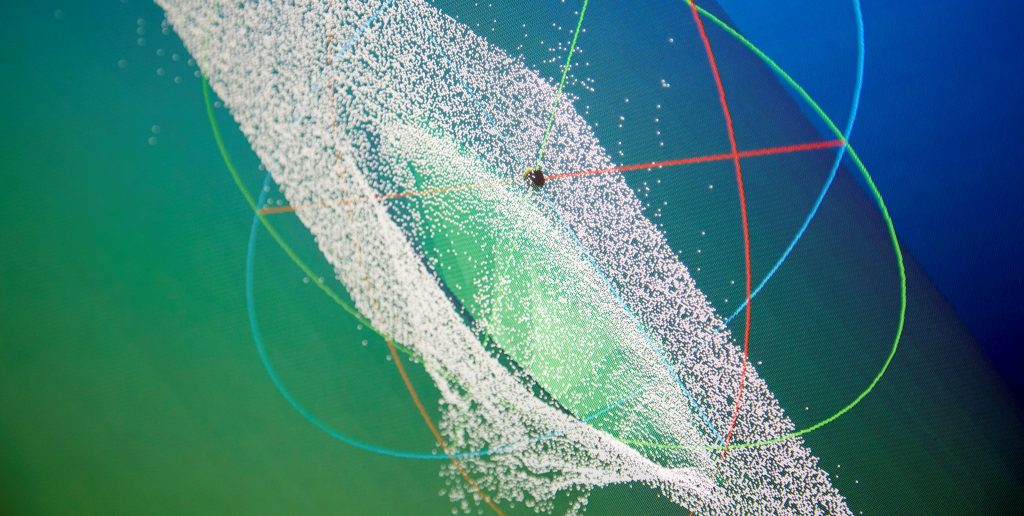 Are you interested? Contact our experts!
Among various use cases, our Cooling Hole Inspection is adjustable to your process requirements, users' needs and specific component features. Do you have your application in mind? Feel free to contact us for more insights.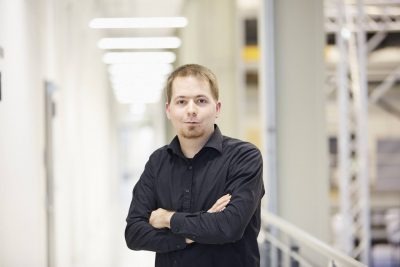 Tobias Flüh / Inspection System & Co-founder
tflueh@3d-aero.com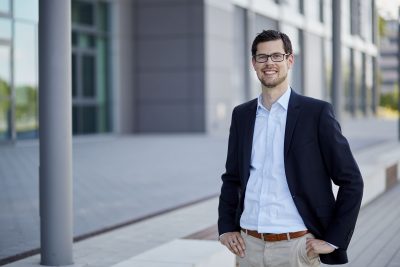 Michael Ernst / CAO & Co-founder
miernst@3d-aero.com